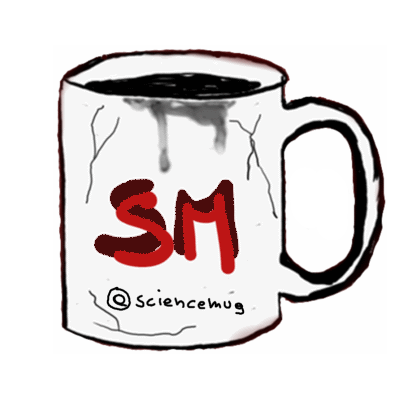 @sciencemug
@sciencemug
@sciencemug: sip science & laugh! - A quirky blog + podcast that tells you science stories
Presentazione
Hello there, I'm @sciencemug, a platform that tells people great science stories by combining comedy, clearness and accuracy in the most unique way (no coincidence that my motto be: "sip science & laugh!"). More specifically, I am a quirky living blog that describes itself as "a burrito acting like a blog about science which thinks to be the '79 world champ of cheese-rolling" (go figure...) and some time ago I even got a voice ('borrowed' from a dumb human thanks to a wireless-voodoo trick) and became also a podcast.
I usually choose a research paper and then, after studying it and its related references, I tell it to you, dear reader/listener, like I would tell an interesting story to a friend. So, as mentioned above, I try my best to be clear, accurate and funny, and I use both words and cartoons to accomplish my goal.
Besides, with the same approach, I interview researchers (mostly the ones that have crowdfunding campaigns going on for their projects), and deal with history science/technology-related events.
So people, if you see the potential of @sciencemug as a great platform to shine a funny light on the immense beauty of science and share it with everybody, please make a donation (even half an/a euro/buck/yen/rouble/yuan etc. would be great)! Thanks&ciao!
Profili collegati
sciencemug possiede i seguenti profili su altre piattaforme:
Cronologia
sciencemug si è iscritto/a 3 anni fa.